Amy Barrett
MBA, CFA, CFP®, CDFA™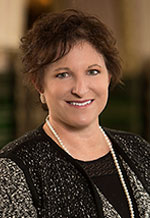 Amy's career spans thirty years including owning a membership at the Chicago Board of Trade and asset management for Lotsoff Capital Management, a Chicago-based investment manager. In the past, she had held positions of Director of Investments, Chief Investment Officer, Principal and Financial Advisor. She speaks on a wide variety of topics at national and local venues. Amy is a contributor to the Wall Street Journal, Forbes, and other media outlets including television, the Internet, and radio.
Amy holds a Master of Business Administration degree from the University of Chicago where she specialized in finance and policy, and a Bachelor of Science degree from Cornell University. She has been awarded the Chartered Financial Analyst (CFA) charter and the Certified Financial Planner (CFP®) certificate. In addition, Amy has earned the Certified Divorce Financial Analysts (CDFA™) certificate. She received training as a Mediator certified by DePaul University and trained in the Collaborative Law Process.
Amy founded Barrett Wealth Connection LLC. in 2012 to provide financial planning, investment management, and personalized consulting to individuals, corporations, not- for-profit organizations, and foundations. In a world that is rapidly losing the personal touch, the company offers excellent one-on-one service resulting in close client relationships.
In her free time, Amy enjoys raising her three children, serving as president of a not-to- profit organization and actively contributing to several additional not-for-profits, training and competing event sport horses, traveling, and reading.
Licenses, Certifications and Designations:
Master of Business Administration – University of Chicago Booth School of Business
Bachelors of Science – Cornell University
Charter Financial Analyst (CFA)
Certified Financial Planner (CFP®)
Certified Divorce Financial Analyst (CDFA™)
Mediator – Certified by DePaul University
Collaborative Law Professional
Vickie Dorgan
CFA®, CFP®, CIMA®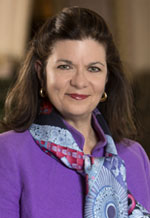 Vickie began her career performing business valuations at Duff & Phelps, went on to plan and incubate wealth management strategies at BMO/Harris, and then, co-managed a $1.6 billion endowment at Northwestern Memorial HealthCare. Later, she moved from the institutional side of the investment management to work with individuals. At BWC, Vickie serves as a Wealth Advisor and supports the investment process.
Vickie has an MBA from the University of Chicago Booth School of Business, and holds the CFA,CFP® and CIMA® designations.
Outside of the office, Vickie helped launch arts outreach programs targeting early elementary age children with three groups she is affiliated with: Ravinia Women's Board; The Smart Museum of Art (University of Chicago); and Rotary Chicago Financial District. Vickie lives near the new River Walk in Chicago and enjoys traversing it with her small Boston Terrier, Splash. She enjoys writing and teaching people about the power of compounding.
Mindy Ross
Registered Paraplanner and Executive Assistant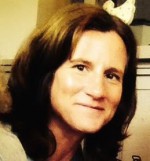 Mindy holds the positions of Registered Paraplanner and Executive Assistant in Barrett Wealth Connection's Spring Grove, IL office and is a member of the Administrative Team. She supports several functions within BWC including Book Keeping, Marketing Support, and General Assistance with client requests and services.
Mindy holds a Bachelor of Science degree in Economics from Carnegie Mellon University in Pittsburgh, PA. Prior to BWC, she worked as a Manager of Information Systems Consulting with Accenture Consulting Services for nearly 10 years. Mindy has also served on many volunteer committees and organizations within the Spring Grove Community, including Board Member for Nippersink School District 2. Mindy joined our team in March 2015.